Junior Product Manager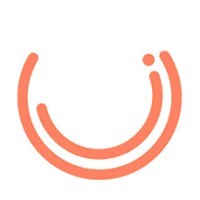 Urban Jungle Insurance
Product
London, UK
Posted on Wednesday, May 3, 2023
About Us
Urban Jungle is here to change the insurance industry for good.
We're one of the most ambitious businesses in the UK, and we're taking on one of the biggest and most outdated industries in the world. At Urban Jungle, we put the customer at the heart of everything we do, use the latest technology to make insurance simple, fair, and affordable, and aim to give our customers much more confidence in their financial futures.
All of this has meant we've already been able to help over 150,000 customers get better insurance and become one of the top-rated home insurance providers in the UK. We've raised over £30m+ in funding to date to help us with our mission.
We also have a huge focus on people and our planet. We've recently placed 1st in the TechRound100 , won the "Best Employer Award" in the UK FinTech Awards, and placed Top 5 in Tempo's Super Start Ups Awards. We're also proud to be a certified B-Corp, and a Carbon Neutral company.
And the best bit? This is just the beginning.
What's the role?
The Product Team at Urban Jungle sits at the core of cross-functional teams, contributing in areas as diverse as improving the experience of our purchase and claims flows, to launching completely new products, to building amazing tooling for our operations team (and so much more).
As a Junior Product Manager, you'll be working closely with our Engineering team to discover customer needs, validate solutions, and ship features and experiments that have a massive impact on our business - and you'll be doing this from day one.
You'll need to use your communication skills to work effectively across teams and you'll get to dive into data from a range of sources to inform decisions, set goals and measure the impact of the work we ship.
In this role, you'll report to our Head of Product,
Toby Fisher
.
Who should apply?
We're looking for a driven, ambitious and growth-focused Junior Product Manager to join our team and help change the way things are done in insurance.
You're either early on in your Product career, or incredibly passionate about getting into product management after a commercial stint(e.g in Marketing or Partnerships)
You're eager to work in an environment that is continually changing and you are comfortable with ambiguity. You enjoy problem-solving and are excited to pitch in with the broader team and business responsibilities. While you don't need any experience in insurance or wider financial services, you'll need to be excited by our mission to disrupt the insurance industry, and to help millions of people plan for their financial future - starting with providing a safety net for their lives.
Bonus points if you've dabbled with SQL, HTML / CSS, Python or any other programming language.
These requirements are a guide as to what we're looking for, but if you don't have all of the skills listed above, that's okay! Please don't let that hold you back from applying if the role excites you.
What's the process?
We have designed a process that aims to get the right candidate working here as quickly as possible. If things are moving too slow for you, tell us!
The process starts with an initial phone chat. Then we'll ask you to complete a take-home task which is timeboxed to 2.5 hours which you'll present at a video interview with the hiring manager. The final stage will be an in-person interview, with the chance to meet some members of the wider team.
About Our Offer
We're taking an
office-centric approach
to work (with lots of flexibility built-in!) and the team is based at Workspace in Oval, London.
In addition to our positive, open working environment, you can expect the following benefits of working at Urban Jungle:
A starting salary of between £30,000 - £35,000*depending on experience.
A piece of the pie.Every Urban Jungler receives share options that can increase alongside performance and growth.
An impact from day one.
Our business is scaling rapidly. You'll work on ambitious projects, and your contribution will significantly impact the success of Urban Jungle now and in the future.
Dedicateddevelopment
.
Continuous learning and growth are part of our DNA.
Our aim is to help you develop faster than any other business could.
You'll have a dedicated senior mentor, training on whatever you need to do your job well, and a development budget to spend on books, courses, conferences, and more.
Well-being support.We're committed to supporting both physical and mental well-being through a variety of initiatives designed to help you feel your best.
A commitment to our values.Our values inform our policies, processes, decisions, and actions. They are core to how we operate as a business.
25 days paid leave, plus public holidays.
All. The. Fun. We regularly organise awesome socials such as team games, drinks, breakfasts, parties, and company-wide offsites and have some vibrant team communities like book club, foodies, and sports.
About Our Commitment
Urban Jungle is an equal opportunity employer and fairness and respect are at the heart of who we are and how we work. We do not discriminate based on race, age, ethnicity, religion, sex (including pregnancy, childbirth, or related medical conditions), sexual orientation, gender, gender identity, or disability. We know that in order to build a truly successful business, we need a team of diverse individuals who can offer a variety of skills, experiences, and perspectives.