Reporting & Consolidation Manager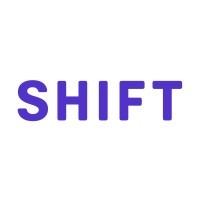 Shift Technology
Paris, France
Posted on Saturday, July 29, 2023
Did you know that about 10% of all insurance payouts are flowing directly into the pockets of fraudsters? The future of insurance starts with Decisions Made Better.
Shift Technology harnesses the power of AI to enable the world's leading insurance organizations to make better decisions. Our products automate and optimize decisions from underwriting to claims, resulting in increased operational efficiency, reduced costs, and superior customer experiences for millions of people around the globe.
Our culture is built on innovation, trust, and a drive to transform the insurance industry by imagining and innovating solutions that impact insurers and their customers - like you! We come from more than 40 different countries and cultures and together we are creating the future of insurance.
YOUR ROLE
Financial Consolidation:
Coordinate the consolidation of financial statements for the entire organization, including subsidiaries and affiliates, in compliance with IFRS guidelines.
Review and analyze financial data from various business units to ensure accuracy and consistency.
Perform elimination and adjustment entries to remove intercompany transactions and ensure accurate group-level reporting.
IFRS Compliance:
Stay up-to-date with the latest developments in IFRS and ensure the organization's accounting practices align with current standards.
Provide guidance and support to finance and accounting teams on IFRS-related matters and complex accounting issues.
Research and interpret IFRS pronouncements to address accounting challenges and implement required changes.
Internal Control and Risk Management:
Develop and maintain strong internal control procedures to safeguard the accuracy and reliability of financial information.
Conduct regular reviews and assessments of internal controls to identify weaknesses or deficiencies and propose corrective actions.
Work with auditors during internal and external audits to address control-related inquiries and implement audit recommendations.
Financial Reporting:
Prepare consolidated financial statements and related disclosures in accordance with IFRS standards.
Ensure financial reports are presented accurately, clearly, and in a timely manner to key stakeholders, management, and regulatory authorities.
Analyze financial results, variances, and trends to provide valuable insights to management for decision-making purposes.
Process Improvement:
Identify opportunities for process improvements in the consolidation and reporting process to enhance efficiency and accuracy.
Collaborate with cross-functional teams to implement system enhancements or changes related to financial consolidation and reporting
QUALIFICATIONS
Bachelor's degree in Accounting, Finance, or a related field. A Master's degree or relevant professional certification (e.g., CPA, ACCA) is preferred.
Proven experience in financial consolidation, IFRS reporting, and internal control processes, ideally in a multinational or complex organizational setting.
Strong knowledge of IFRS standards and their practical application in financial reporting.
Excellent analytical skills with a keen eye for detail and accuracy.
Advanced proficiency in financial software and ERP systems.
Ability to work collaboratively and communicate effectively with diverse teams and stakeholders.
Demonstrated problem-solving abilities and the capacity to adapt to a rapidly changing environment.
Strong organizational skills with the ability to manage multiple tasks and prioritize effectively.
Speak French and English fluently
High ethical standards and a commitment to maintaining confidentiality and integrity in financial reporting.
To support our employees at every stage of their careers and lives, we provide a competitive total rewards and benefits package. Here are the global benefits we'd like to highlight:
Flexible remote and hybrid working options

Competitive Salary and a variable component tied to personal and company performance

Company equity

Focus Fridays, a half-day each month to focus on learning and personal growth

Generous PTO and paid holidays

Mental health benefits

2 MAD Days per year (Make A Difference Days for paid volunteering)
Additional benefits may be offered by country - ask your recruiter for more information.
At Shift we strive to be a diverse and inclusive workforce. We hire and trust people without regard to race, color, religion, marital status, age, national or ethnic origin, physical or mental disability, medical condition, pregnancy, genetic information, gender identity or expression, sexual orientation, or other non-merit criteria.
Shift Technology is committed to providing reasonable accommodations for qualified individuals with disabilities in our application and employment process. Should you require accommodation, please email accommodation@shift-technology.com and we will work with you to meet your accessibility needs.
Shift Technology does not accept unsolicited CVs from recruiters or employment agencies in response to the Shift Technology Careers page or a Shift Technology social media post. Any unsolicited CVs, including those submitted directly to hiring managers, are deemed to be the property of Shift Technology.