Graduate Data Scientist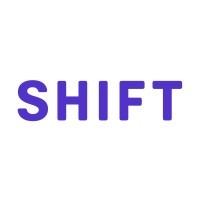 Shift Technology
Data Science
London, UK
Posted on Thursday, April 6, 2023
Did you know that about 10% of all insurance payouts are flowing directly into the pockets of fraudsters? The future of insurance starts with Decisions Made Better.
Shift Technology harnesses the power of AI to enable the world's leading insurance organizations to make better decisions. Our products automate and optimize decisions from underwriting to claims, resulting in increased operational efficiency, reduced costs, and superior customer experiences for millions of people around the globe.
Our culture is built on innovation, trust, and a drive to transform the insurance industry by imagining and innovating solutions that impact insurers and their customers - like you! We come from more than 40 different countries and cultures and together we are creating the future of insurance.
The Data Science team works on a broad range of subjects. We actively participate in the definition and development of our suite of products on fraud detection, anti-money laundering and claim automation. We have a lot of technical and professional experience in data science, data engineering, coding, business understanding and client interactions. Additionally, we also work on various data types such as structured data, free text, documents and images.
You are a recent graduate, looking for your first full time Data Science opportunity.
What you'll do...
You will actively participate in the development of our suite of products: fraud detection, anti-money laundering, and claim automation; and working on various data types such as structured data, free text, documents and images.
Implementation of the data engineering, usually from client extracts to the insertion of the data in our data stores (SQL, ElasticSearch)
Developing, testing, tuning models and putting them in production for tasks such as fraud detection and automation detection in complex environments.
Automate key business tasks by implementing them in our production process framework in C#
Conduct meetings with clients and interact with external stakeholders, whether it is for direct user feedback, presenting business cases or defining the roadmap of evolutions
What you bring...
We are looking for candidates with diverse skills to help us build excellent technology solutions for our clients and be proficient in the following skills:
Code-savvy, either by having a degree in computer science and/or having developed some apps with actual users- writing scripts for models and notebooks is not enough at Shift, we thrive on people who can write maintainable, production-quality code that will run everyday without breaking.
AI-savvy, either by having a degree in machine learning and/or statistics. Having a clear understanding of statistics and machine learning problems, tasks and common resolutions is important to communicate internally and explain to the client how the product is working.
Client facing. You will need to be comfortable and open to communicating to our clients on a regular basis
Business smart. We don't expect candidates to know the insurance sector, but we want applicants who are interested in learning and mastering the business aspects of our products
Business fluent in English. We are an international company with offices in many countries and 40+ nationalities, the Shift working language is English.
Additional languages a Plus
Recruitment Process
Talent Acquisition interview
Technical exercise
Technical interviews
Hiring manager interview
To support our employees at every stage of their careers and lives, we provide a competitive total rewards and benefits package. Here are the global benefits we'd like to highlight:
Flexible remote and hybrid working options

Competitive Salary and a variable component tied to personal and company performance

Company equity

Focus Fridays, a half-day each month to focus on learning and personal growth

Generous PTO and paid holidays

Mental health benefits

2 MAD Days per year (Make A Difference Days for paid volunteering)
Additional benefits may be offered by country - ask your recruiter for more information.
At Shift we strive to be a diverse and inclusive workforce. We hire and trust people without regard to race, color, religion, marital status, age, national or ethnic origin, physical or mental disability, medical condition, pregnancy, genetic information, gender identity or expression, sexual orientation, or other non-merit criteria.
Shift Technology is committed to providing reasonable accommodations for qualified individuals with disabilities in our application and employment process. Should you require accommodation, please email accommodation@shift-technology.com and we will work with you to meet your accessibility needs.
Shift Technology does not accept unsolicited CVs from recruiters or employment agencies in response to the Shift Technology Careers page or a Shift Technology social media post. Any unsolicited CVs, including those submitted directly to hiring managers, are deemed to be the property of Shift Technology.