Apprenti comptable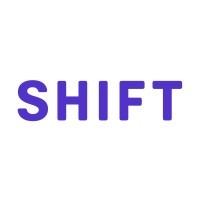 Shift Technology
Paris, France
Posted on Monday, February 27, 2023
Did you know that about 10% of all insurance payouts are flowing directly into the pockets of fraudsters? The future of insurance starts with Decisions Made Better.
Shift Technology harnesses the power of AI to enable the world's leading insurance organizations to make better decisions. Our products automate and optimize decisions from underwriting to claims, resulting in increased operational efficiency, reduced costs, and superior customer experiences for millions of people around the globe.
Our culture is built on innovation, trust, and a drive to transform the insurance industry by imagining and innovating solutions that impact insurers and their customers - like you! We come from more than 40 different countries and cultures and together we are creating the future of insurance.
What you'll do

As an accountant, you will be a key member for the Finance team, supporting Shift's various
finance activities worldwide.
This role will interact with multiple functions across the company and will assist with
delivering the accounts to financial team.
We are looking for a reliable and self-motivated person keen on working with internal
stakeholders from Finance and other departments.
As Shift being a scale-up company, you will have the unique opportunity to work on the
entire AP accounts from managing bills to the bookkeeping of costs and cash transactions.
Also, the international essence of our activities will give you the possibility to be flexible.
Support the annual budget and forecast process.
Be responsible for the maintenance of excel spreadsheets referencing all received bills
for all our subsidiaries.
Participate in the bookkeeping of bills and cash transactions for our different
subsidiaries.
Help prepare monthly review of AP accounts (answer suppliers, manage matters with
suppliers, clean up accounts, provisions...)
What you bring
Good French and English proficiency
Looking for an apprenticeship
Pursuing a BTS or equivalent in Finance
Excellent interpersonal, written, and verbal communication skills
Detail oriented with strong organizational and analytical skills
Advanced proficiency in Excel required
Passionate about Finance, you know how to be creative in order to find automated
solutions and simplify financial flows
To support our employees at every stage of their careers and lives, we provide a competitive total rewards and benefits package. Here are the global benefits we'd like to highlight:
Flexible remote and hybrid working options

Competitive Salary and a variable component tied to personal and company performance

Company equity

Focus Fridays, a half-day each month to focus on learning and personal growth

Generous PTO and paid holidays

Mental health benefits

2 MAD Days per year (Make A Difference Days for paid volunteering)
Additional benefits may be offered by country - ask your recruiter for more information.
At Shift we strive to be a diverse and inclusive workforce. We hire and trust people without regard to race, color, religion, marital status, age, national or ethnic origin, physical or mental disability, medical condition, pregnancy, genetic information, gender identity or expression, sexual orientation, or other non-merit criteria.
Shift Technology is committed to providing reasonable accommodations for qualified individuals with disabilities in our application and employment process. Should you require accommodation, please email accommodation@shift-technology.com and we will work with you to meet your accessibility needs.
Shift Technology does not accept unsolicited CVs from recruiters or employment agencies in response to the Shift Technology Careers page or a Shift Technology social media post. Any unsolicited CVs, including those submitted directly to hiring managers, are deemed to be the property of Shift Technology.