Interim Clinical Director, US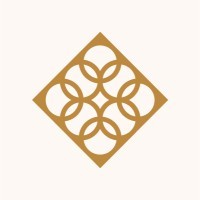 Koa Health
United States
Posted on Friday, July 14, 2023
About Koa Health
Against the backdrop of decades of rising demand, mental health has never been more important. The Covid pandemic has led to a four-fold increase in mental disorders around the world, impacting individuals, companies, and communities. With no increase in the supply of clinicians, tens of millions of people are stranded today without access to care. Today, we simply don't have enough mental health clinicians to meet demand. Koa Health aims to solve the gap between demand and supply with a unique human-digital hybrid approach, built upon the best digital technology in the literature. Koa's digital assets deliver the highest quality care, measured through engagement, program completion, patient and clinician satisfaction, and clinical efficacy. Critically, Koa technology substantially increases clinician productivity, allowing our precious clinicians to treat more people. With more than fifty papers in the literature, twelve clinical trials, 26 patents, and broad and deep clinical networks in place, we have just launched Koa Care 360 - a uniquely scalable and profitable mental health care service.
Having secured a successful and oversubscribed Series A funding totaling €30m (ca.$36M) in October 2020 and additional €20m funding in May 2022, we are currently closing our Series B round of investment, with €12M secured from our existing investors. You can read more about Koa Health on our website here. There has never been a more critical moment for the work that we're leading at Koa Health. And this is where you come in!
Your new role
We're looking for a senior Clinical Service professional to lead our service design and implementation. You will work with our partner organizations (SteadyMD in the US) and our clients to design Koa's clinical services. You will work with our partners to attract, develop and retain leading clinicians with a focus on training and continuing professional development. You will set and monitor key performance indicators to assure access, quality, and cost-effectiveness.
** For business reasons, this position can be based in one of the following States: Rhode Island, Pennsylvania, New York, Minnesota, Massachusetts and Illinois**
Responsibilities
Initially reporting into our Group CEO (as our Acting Chief Medical Officer, and a psychiatrist), and working closely with our UK Clinical Services Director, you will be a key member of our growing US team. Your role will be to:
Lead clinical service design for Koa Care 360 in the US, defining:

Case mix

: The population served, conditions covered, eligibility and exclusion criteria

Care pathway

: How people enter our services and how they leave, including onward referral and crisis management, and consent procedures

Service specification

: Service delivery model, clinician licensing/credentialing, use of technology

Lead the identification of the best clinical partners and manage the relationship for shared value

Develop training for clinicians delivering Koa Care 360, focused on service quality and the optimal use of Koa technology

Support Koa's commercial team in marketing, sales, and customer service with employers and payers

Establish and implement clinical governance mechanism to jointly monitor the delivery of the service model with clinical leaders with partners and client(s), with appropriate escalation and remediation processes
About you
You will be a US licensed clinician, ideally in primary care or mental health

You will have experience of clinical service design and quality assurance

You will have experience with digital health innovation
Why Koa Health?
We are at the forefront of innovation in digital health, working on one of today's hottest topics – mental health. By working with Koa, you will make a positive impact on the lives of many people.
Aside from the power of our mission, we provide all the support and benefits to make your life at work and outside of work fun and comfortable year-round, such as:
Competitive rewards package

that includes:

Food Allowance, Private Health Insurance, Pension Contribution, Life Insurance, Bonus Scheme, and Share Options

We believe in walking the talk

: We are focused on supporting your wellbeing and therefore provide you with a Wellbeing Allowance and Wellbeing Leave, as well as a generous annual leave allocation to help manage both your mental and physical health as you see fit

Flexibility

: We're hiring your skills and experience, so ask you to use these in the most effective way you can whilst managing your work-life balance in your own way

Worldwide WeWork membership

: We provide access to WeWork for those who prefer hybrid working (remote and in the office). Across the world, you will find Koa teams collaborating on our private rooftop terrace in Barcelona and in our offices in downtown Boston and central London

An international environment

: Our teams, our clients and our collaborators span the US, the UK, Europe, and Asia. Our breadth of experience offers the opportunity to understand and get involved in healthcare systems worldwide.
An inclusive workplace
At Koa Health, we are proud to have a safe space where cultures, backgrounds, ideas and ways of solving problems combine. This unique mix is a big part of our recipe for success when it comes to working towards our mission of mental health for all. We firmly believe that diversity and inclusion should be embedded in the fabric of our organization and we know true progress comes with long-term commitments and actions. We are building a space where our people feel respected for who they are and are rewarded based on the impact they make to the business.
Regardless of your personal identifiers, at Koa Health you can be yourself, and feel respected, accepted and supported. We promote an inclusive culture where people who think and act differently can discover ways to learn from each other. Promoting diversity, inclusion, and equity must be a company-wide effort. As a scale-up company, we are creating a safe space that fosters acceptance and invites differences as part of our first steps toward building a resilient and inclusive work environment.