President Of Operations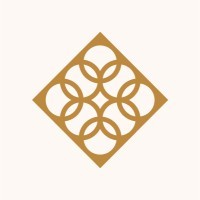 Koa Health
Operations
United States
Posted on Thursday, May 4, 2023
At Koa Health, we believe in putting people (and their mental health) first. So we've made it our goal to leverage technology and research to enable people to change their behaviors with effective and accessible support that adapts to their unique circumstances. Having secured a successful and oversubscribed Series A funding totaling €30m (ca.$36M) in October 2020 and currently closing our Series B round of investment, we are continuing on a steady path to grow our global team. Read more about our story here.
Against the backdrop of decades of rising demand, mental health has never been more important. The Covid pandemic has led to a 4x increase in mental disorders around the world. With no increase in the supply of clinicians, tens of millions of people are stranded today without access to care. There has never been a more critical moment for the work that we're leading at Koa Health. And this is where you come in.
Your New Role
We are seeking a dynamic and experienced President of Operations to lead our US division, drive growth, ensure exceptional delivery of our services, and play a pivotal role in bringing new products and business lines to the market. The ideal candidate will have a strong personal brand in growth and delivery, a proven track record in sales of clinical services, the ability to guide the delivery strategy, and inform product development, while actively managing external partnerships and clients in the US.
As President of Operations, you will report to and support Koa Health's CEO to enable our growing high performing team of 80 employees based across the US, UK, Spain, Netherlands, Switzerland, and Italy.
2023 is an exciting time in our commercial and funding journey; we have ambitious plans to disrupt the digital health industry and are now looking to maximize Koa's impact through the successful delivery of our strategy. You will be responsible for delivering performance for Koa's US division.
In particular, you will:
Oversee and manage all aspects of the US operations, ensuring the successful delivery of our digital mental health services to our clients, including employers, health plans, and healthcare organizations
Collaborate closely with Koa's commercial team to develop and execute a growth strategy for the US market with a focus on identifying unmet market needs and working with the Koa Studio, Delivery and Commercial teams to combine Koa Health plus third-party assets and services to engineer product-market fit
Collaborate with the Studio Director to drive the development and launch of new products and business lines to expand our market presence and impact
Collaborate with the Director of Delivery and Services to execute against and guide the delivery strategy, ensuring the highest quality of service and support to our clients
Foster and maintain strong relationships with external partners, clients, and stakeholders, acting as the primary point of contact for Koa Health in the US in collaboration with Koa's Chief Commercial Officer
As a member of the Executive team, co-design, develop and align on company goals and strategies, contributing to the overall success of the organization
As a Managing Director of Koa Health, you will work with the CEO, Studio Director, CFO, and General Counsel to set the company strategy, oversee delivery, growth and operations, grow value in Koa by delivering our mission at scale, and manage the disciplined deployment of financial and other company resources
Monitor and analyze performance metrics, identifying areas for improvement and driving continuous improvement against performance metrics agreed by Koa and Koa clients
Ensure compliance with relevant regulations and industry best practices in the US mental health sector
Work with each department in the US division (Commercial, Delivery, Clinical), and closely with Koa Studio, Technology and Delivery to ensure performance against company goals
About You
Required
Significant experience in a delivery leadership role within the healthcare, mental health, or digital health industry

Proven track record in healthcare delivery, with experience of delivering Day One services and of growth at national scale

Strong personal brand in growth and delivery, with a results-driven mindset

Experience in managing and growing external partnerships and client relationships

Excellent communication and interpersonal skills, with the ability to inspire and lead a team

Strong analytical and strategic thinking abilities, with a focus on continuous improvement

Solid experience working with regulatory requirements and industry best practices in the US mental health sector

Experience with budget management, data analysis, and watertight reporting

Strong leadership, management, and interpersonal skills including the ability to motivate, coordinate and ensure proper time-management among reports, as well as organize, manage, and direct large teams in multiple departments

Exceptional personal agility with a relentless focus on quality and efficiency

Excellent verbal and written communication skills

Experience working in a fast-pace, growth-stage start-up environment
Desirable
Higher educational attainment in mental health field (MSc, PhD, MD)

Relevant experience in business growth
Why Koa Health?
We are at the forefront of innovation in the MedTech arena, working on one of the hottest topics of today – behavioural health. By working with us, in whatever role, you get to make a true impact on the lives of others.
Aside from this, we provide all the necessary support and perks to make your life at work and outside of work fun and comfortable all year round, such as:
A fantastic rewards package that includes: Food Allowance, Private Health Insurance, Pension Contribution, Life Insurance, Bi-annual Bonus Scheme, Uncapped Sales Incentive Plans and Share Options.
As a business we are focused on supporting your wellbeing and therefore provide you with a Wellbeing Allowance and Wellbeing Leave, as well as a generous annual leave allocation to help manage both your mental and physical health as you see fit.
True flexibility – we're hiring your skills and experience, so ask you to use these in the most effective way you can and manage your work-life balance accordingly.
Worldwide WeWork membership access for those who prefer a hybrid schedule; you will find our teams collaborating on our private rooftop terrace when visiting our Barcelona office.
An international environment with a company culture focused on wellbeing and personal growth.
An Inclusive Workplace
At Koa Health, we facilitate a safe space where cultures, backgrounds, ideas and ways of solving problems can combine. This unique mix is a big part of our recipe for success when it comes to working towards our mission of mental health for all. We firmly believe that Diversity & Inclusion should be embedded in the fabric of our organization and we know true progress comes with long-term commitments and actions. We are building a space where our people feel respected for who they are and are rewarded based on the impact they make to the business.
Regardless of your personal identifiers, at Koa Health you can be yourself, and feel respected, accepted and supported. We promote an inclusive culture where people who think and act differently can discover ways to learn from each other.
Promoting diversity, inclusion, and equity must be a company-wide effort. As a young start-up, we are creating a safe space that fosters acceptance and invites differences as part of our first steps toward building a resilient and inclusive work environment.