MEXICO - Enterprise Account Executive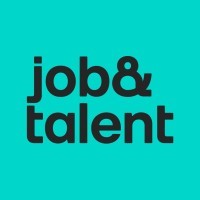 Jobandtalent
Sales & Business Development
Mexico City, Mexico
Posted on Monday, May 29, 2023
About the opportunity
Jobandtalent is experiencing explosive growth by every measure – revenue, people, innovation and customers. In the last couple years, we have launched in 4 new countries, acquired 3 companies, and tracking for another year of triple digit revenue growth. This success has created new opportunities for you to join our growing México based team of Account Executives, Sales Development Representatives, Service Managers, Sr. Leadership and Support professionals.
As an Enterprise Account Executive, you will develop the strategy for identifying, closing and growing key target accounts across multiple verticals in a large territory. You will partner with our client's Director, VP and C-level executives guiding them through a complex sales-cycle, tailoring unique value propositions and teaching them the value of our disruptive Workforce-as-a-Service innovation.
What you can expect in the first 3 months
Comprehensive onboarding training, becoming certified on our vertical based messaging, customer success stories, sales process, and all things Jobandtalent

Assigned target account list and sales development team, sales engagement tools, SFDC CRM and local leadership

Engagement with your prospect list to rapidly generate new pipeline

Ramped, uncapped compensation plan with accelerators for overachievement
A successful candidate will have
5+ years of experience in hunting or hybrid sales role (preferably SaaS)

Experience selling into Heads of HR, Operations and Procurement

Overachievement in pipeline generation and closing revenue goals

Experience managing 3 to 9-month sales cycles

Calculated approach to territory planning, forecasting and pricing strategies

University degree or higher from an accredited school

Native Spanish and highly fluent English
The company you will be joining
Jobandtalent provides a Workforce-as-a-Service platform to 100's of multi-national companies like Uber, Lime, Amazon, Santander enabling them scale their temporary talent supply in real time in accordance to their market demands. Our digital first approach to staffing eliminates the traditional high costs, slow delivery and uncertain productivity experienced by our competitors. We are the disruptors.