GERMANY - Head of HR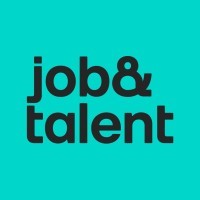 Jobandtalent
People & HR
Berlin, Germany
Posted on Monday, May 29, 2023
About our Business Model
Jobandtalent is the leading on-demand staffing marketplace in Europe and LATAM that is disrupting the traditional staffing sector. Jobandtalent has successfully digitalized the whole staffing experience including sourcing, interviewing, hiring, clocking and payrolling. Creating novel AI solutions to automate parts of the process and make the best possible decisions.
The process is self fuelled by a clear flywheel effect on Jobandtalent's marketplace: more workers in the platform allows for more data, generating higher job fulfillment retention rate and higher quality of workers placed, subsequently increasing employers satisfaction that attracts more companies and vacancies into the platform, this allows workers to find more opportunities, improving NPS and word of mouth reach, closing the wheel with more workers attracted to the platform.
About the company
We are headquartered in Madrid, where Jobandtalent was founded in 2009. Since then it has obtained financing worth more than 100 million euros from the best venture capital funds in Europe and globally, becoming one of the most valued Spanish startups internationally with current revenues of over 400 million euros per year.
Behind our technological platform that employs tens of thousands of workers in great companies like Amazon, Uber, Santander and H&M, we have a team of more than 500 employees distributed in offices in the United Kingdom, France, Spain, Portugal, Germany, Sweden, Mexico and Colombia. The plan is to continue growing at the same pace in current markets and launch our operations in new countries.
The position
As Head of HR you will oversee all HR functions, taking on all aspects of HR related tasks, focusing on implementing and optimizing HR processes including talent attraction, retention and performance management, organizational development, communication, culture and branding, as well as Backoffice and staff administration.
Responsibilities:
Support the creation and structure of the company while setting up the Human Resources department.
Organize the complete recruitment process for our internal positions.
Provide support to the HR administration tasks, including the administrative entry processes, offer letters, employment contracts, health insurance registration, and pension plans.
Be in contact with the Country Manager and the HQ team in Madrid to analyze the hiring needs, reporting to them and to the HQ HR team the achievement of the objectives and KPI's.
Oversee investigations and complex issues regarding employee relations.
Implement company culture and inclusiveness practices.
Develop and enhance performance review and reward programs.
Assist in creating attractive compensation packages.
A successful candidate will have
Bachelor's degree in Business Administration, Psychology, Labor Relations, Law or a closely related field
Bilingual in German and English, Spanish is a plus.
5+ years of experience in an HR Management and Team Lead role, ideally within a start-up or in a role covering a large spectrum of HR missions, involving recruitment of different profiles and levels such as: Sales, Marketing, Finance, Consultant, among others.
Be self-motivated and have a desire to learn quickly, multi-task, being able to work independently as well as part of a team.
Previous experience handling sensitive information and maintaining confidentiality when necessary.
Be a hands-on contributor in a comfortable and willing manner with a high capacity for conflict resolution.
Able to deal with daily analyses and strategic reporting.
Excellent communication skills within an organization. Teamwork and time management skills are necessary, being able to thrive in a very fast-paced environment.
What we offer:
The chance to make an impact in one of the fastest growing start-up companies in Europe.
A global team formed by dynamic, highly skilled and ambitious people.
A competitive salary + variable compensation
Develop your career working in a super exciting international environment with a great working atmosphere
Remote & Flexible working hours.