Responsable Douanes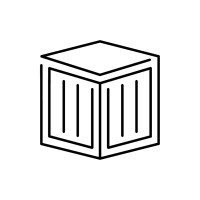 Convelio
Paris, France
Posted on Wednesday, November 15, 2023
🎨 Who Are We?
Convelio is a licensed freight forwarding startup evolving at the intersection of Tech, Logistics and the Art World. The startup specialises in the global shipping of high-end goods: paintings, sculptures, basically any valuable or bulky merchandise.
We've developed our own proprietary algorithm to offer competitive real-time shipping quotes and an end-to-end logistics service to the art market. Our mission is to become a tech-driven company in a traditional industry, and therefore make the shipping of bulky and valuable items as easy as possible by providing an online and seamless experience.
We currently serve a wide range of customers from art galleries, antique dealers, auction houses, online platforms to interior designers.
With 130+ colleagues scattered across Paris & London and now New York as well, Convelio has a strong start-up & international culture. We thrive in solving complex logistics issues for our clients, enabling both sellers and buyers in the art market. We are backed by proven technology, prominent VC's, and boast a global network and the resources (€30 million Series B funding in March 2022) to seize the market opportunity
As the Customs Team Leader at Convelio, you will play a pivotal role in managing the customs declarations for art shipments. You will oversee a team of highly skilled customs declarants and ensure the seamless compliance of customs regulations for the transportation of artworks. Your expertise in customs clearance for art pieces will be essential in providing guidance and advice to internal teams and clients.
✏️ What you'll do
- Lead and manage a team of experienced customs declarants specialized in art logistics, fostering a positive team environment and providing mentorship.
- Ensure compliance with customs regulations and procedures specific to art shipments, such as import/export licenses, ATA Carnets, and other relevant certifications.
- Utilize your in-depth knowledge of customs clearance processes for art pieces to streamline operations, minimize delays, and maximize efficiency.
- Collaborate with internal stakeholders, including operations, sales, and customer service teams, to ensure smooth customs clearance and timely delivery of artworks.
- Handle complex customs declarations for high-value art shipments, ensuring accuracy and adherence to strict documentation requirements.
- Stay up to date with changes in customs regulations specific to art logistics and communicate updates to the team and relevant stakeholders.
- Act as a point of escalation for customs-related issues, resolving conflicts and ensuring swift resolution to minimize disruptions in the transportation process.
- Formal training as a customs declarant, additional trainings specific to art logistics are highly desirable.
- Extensive work experience in customs, with a strong focus on art logistics.
- In-depth knowledge of customs regulations, procedures, and documentation requirements for the transportation of artworks.
- Familiarity with specialized customs tools and procedures for art shipments, including Temporary Exports/Imports, Transits, VAT/Customs Duty exemptions or reduced rates, etc.
- Exceptional attention to detail and accuracy in customs documentation, particularly for the handling of valuable and delicate art pieces.
- Excellent leadership and managerial skills, with a track record of successfully managing teams and projects.
- Great communication skills, to be able to share knowledge internally but also build strong relationships with customs agents
- Experience with reporting, proficiency using order management software and different reporting tools is highly desirable
- Fluency in English and French is required.
🌍 What we offer
- An opportunity to be part of a fast-growing and innovative company that is transforming the art logistics industry.
- A challenging and fulfilling role with a high level of autonomy and responsibility in managing customs operations for art shipments.
- A supportive and dynamic work environment, where your ideas and initiatives are valued.
- Competitive salary package commensurate with experience and expertise in art logistics customs clearance.
- Flexible teleworking policy (up to 3 days per week) to accommodate a healthy work-life balance.
- Continuous learning and development opportunities to enhance your professional growth in the art logistics domain.
📑 The Recruitment Process
1. A 30 phone or visio interview with the recruiter to discuss your expertise, certifications, and qualifications relevant to managing customs declarations for art shipments.
2. Meeting with our Head of Operations for 1h to get more in-depth about your career, the role and how you can project onto it
3. Meeting with our General Manager to get a broader overview of the role and the team
4. Meeting with one of our co-founders to deepen your understanding of our strategic vision and assess values alignment
5. Reference checks: we will be asking you for references should everything be okay to gain 360° insights onto how and in which conditions you thrive and your management style
6. Offer: If selected, we will get back to you with a last 15 minutes visio call to give you some great news! 😊
---------------------
Learn more...
---------------------
Company values
Sustainability program
Fundraising announcement
Learn more about Convelio's plans following our fundraising announcement
from our founders
in 2022.
Equal Employment Opportunity employer
Convelio is proud to be an Equal Employment Opportunity employer. We are committed to equal opportunities based upon race, religion, colour, national origin, gender (including pregnancy, childbirth, or related medical conditions), sexual orientation, gender identify, gender expression, age, status as a protected veteran, status as an individual with a disability, or other applicable legally protected characteristics. We carefully hire the best talent we can find, which means actively seeking diversity of beliefs, backgrounds, education, and ways of thinking. We are passionate about building an inclusive culture where diversity is celebrated and leveraged to create better design and business decisions.