Art Shipping Logistics Intern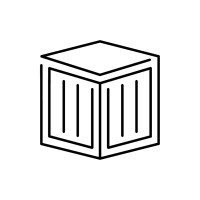 Convelio
Operations
Paris, France
Posted on Thursday, November 9, 2023
🎨 Who Are We?
Convelio is a licensed freight forwarding startup evolving at the intersection of Tech, Logistics and the Art World. The startup specialises in the global shipping of high-end goods: paintings, sculptures, basically any valuable or bulky merchandise.
We've developed our own proprietary algorithm to offer competitive real-time shipping quotes and an end-to-end logistics service to the art market. Our mission is to become a tech-driven company in a traditional industry, and therefore make the shipping of bulky and valuable items as easy as possible by providing an online and seamless experience.
We currently serve a wide range of customers from art galleries, antique dealers, auction houses, online platforms to interior designers.
With 130+ colleagues scattered across Paris & London and now New York as well, Convelio has a strong start-up & international culture. We thrive in solving complex logistics issues for our clients, enabling both sellers and buyers in the art market. We are backed by proven technology, prominent VC's, and boast a global network and the resources (€30 million Series B funding in March 2022) to seize the market opportunity
🎩 Your Role:
As an Operations Logistics Intern at Convelio in the EU Operations department, you will play a pivotal role in shaping the future of art logistics. With your unique skill set and passion for innovation, you will contribute to our mission of revolutionizing the industry.
👍 What your team will look like
The Team: 180 people from all over the world to work with you. You will work inside the French Operations Team, in charge of all our operations in continental Europe.
The team is managing a crucial part of our logistics process starting from the pickup of the art pieces in auction houses and art galleries, through the crating centers and all along to the final delivery, making sure the whole process goes smoothly in order to make our clients happy
✏️ What you'll do:
This role involves collaborating in the planning and organization of the logistics chain :
• Assist with overseeing all operations from artwork pickup to its final delivery, ensuring that everything goes as planned and that our customers are informed along the way.
• Help check that every shipment has the correct documentation to accompany it.
• Collaborate in booking transportation (by road, courier, sea freight, air cargo) for our artworks.
• Work with the team to follow each transport using dedicated reports, tools, and shared platforms.
• Collaborate with other members of the Operations team to problem-solve and resolve issues for our customers.
🧑‍🎨 Your profile:
At Convelio, we value diversity and believe in giving opportunities to talented individuals from a variety of backgrounds. We do not want to limit the potential of exceptional candidates by imposing a long list of requirements. However, to succeed in this role, you should possess the following attributes:
• You are in the final year of your Bachelors Degree or currently validating a Masters degree in Logistics, Supply Chain, Art, or any other related field
• You have great attention to detail, and good organisational skills
• You are enthusiastic, ambitious, self-motivated, and hands-on
• You enjoy working in a challenging fast-paced, target-driven, and team-oriented environment
• You are comfortable learning and adapting to new concepts and new tools
• You have excellent written and oral communication skills, and aim to simplify complex customs problems into accessible information
• You are fluent in French and English
🌍 What we offer:
• An opportunity to be part of a fast-growing and innovative company that is transforming the art logistics industry.
• A challenging role with a high level of autonomy in managing operations for art shipments.
• A supportive and dynamic work environment, where your ideas and initiatives are valued.
• Competitive intern salary package commensurate with experience and expertise in art logistics.
• Flexible teleworking policy (up to 3 days per week) to accommodate a healthy work-life balance.
• Continuous learning and development opportunities to enhance your professional growth in the art logistics domain.
---------------------
Learn more...
---------------------
Company values
Sustainability program
Fundraising announcement
Learn more about Convelio's plans following our fundraising announcement
from our founders
in 2022.
Equal Employment Opportunity employer
Convelio is proud to be an Equal Employment Opportunity employer. We are committed to equal opportunities based upon race, religion, colour, national origin, gender (including pregnancy, childbirth, or related medical conditions), sexual orientation, gender identify, gender expression, age, status as a protected veteran, status as an individual with a disability, or other applicable legally protected characteristics. We carefully hire the best talent we can find, which means actively seeking diversity of beliefs, backgrounds, education, and ways of thinking. We are passionate about building an inclusive culture where diversity is celebrated and leveraged to create better design and business decisions.