Senior Talent Acquisition Specialist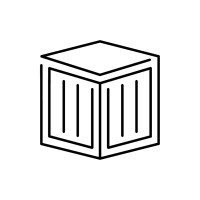 Convelio
People & HR
Paris, France
Posted on Sunday, November 5, 2023
🎨 Who Are We?
Convelio is a licensed freight forwarding startup evolving at the intersection of Tech, Logistics and the Art World. The startup specialises in the global shipping of high-end goods: paintings, sculptures, basically any valuable or bulky merchandise.
We've developed our own proprietary algorithm to offer competitive real-time shipping quotes and an end-to-end logistics service to the art market. Our mission is to become a tech-driven company in a traditional industry, and therefore make the shipping of bulky and valuable items as easy as possible by providing an online and seamless experience.
We currently serve a wide range of customers from art galleries, antique dealers, auction houses, online platforms to interior designers.
With 130+ colleagues scattered across Paris & London and now New York as well, Convelio has a strong start-up & international culture. We thrive in solving complex logistics issues for our clients, enabling both sellers and buyers in the art market. We are backed by proven technology, prominent VC's, and boast a global network and the resources (€30 million Series B funding in March 2022) to seize the market opportunity
🎩 Your Role
Are you interested in transforming a traditional industry upside down? Are you looking for the challenge of building something new and being part of an international & innovative start-up?
Convelio is on the lookout for a passionate and results-driven Senior Talent Acquisition Specialist! You will be responsible for leading recruitment efforts, ensuring great candidate experience, working on talent-acquisition related projects (employer branding, diversity&inclusion, analytics…) and coordinating external agencies on specific roles when needed. The ideal candidate will be a seasoned, proactive and agile professional with a keen eye for talent and a track record of attracting top-tier talent.
We are in the process of reconfiguring our recruitment team, and this role will be the first senior one in our new team. This is the opportunity for you to shape the role to become that of a leader in your field, by actively owning our talent acquisition strategy and eventually managing future interns or junior members in the team where relevant.
🎩 What your team will look like
More than 130 people from all over the world to work with you. You will work inside the People Team and report to our Director of People. Inside the People team, you'll also work with: 1) our People Partner for UK&US, 2) our People Partner for France and Lead for our People Operations worldwide, and 3) our People Operations coordinator.
✏️ What you'll do
Full-Cycle Recruitment: Take ownership of the end-to-end recruitment process, from identifying talent needs to sourcing, screening, interviewing, and closing top-tier candidates.
Hiring Managers partnership: Develop and foster strong, collaborative relationships with hiring managers. Act as a trusted advisor, guiding them through the recruitment process, and providing coaching and training to junior hiring managers on effective interviewing techniques and best practices. Ensure that hiring managers are well-equipped to make informed and consistent hiring decisions that align with Convelio's standards and values.
Candidate Experience: Ensure a positive candidate experience throughout the recruitment process, fostering Convelio's reputation as an employer of choice.
Data-Driven Approach: Use data to make informed decisions, track key recruitment metrics, and continuously improve the recruitment process.
Diversity and Inclusion: Champion diversity and inclusion efforts in recruitment to build a diverse and high-performing team.
Compliance: Stay current with labor laws and regulations to ensure that Convelio's recruitment practices are in compliance with local and international laws.
Recruitment Strategy: contribute to developing and executing a comprehensive recruitment strategy that aligns with Convelio's business goals, growth plans, and cultural values. Collaborate with Director of People and senior management to understand staffing needs and develop strategies to meet those requirements.
🌍 What we offer
An opportunity to be part of a fast-moving and innovative company that is transforming the art logistics industry.
Immersion in the startup ecosystem and an opportunity to work with a great team with diverse and highly advanced skill sets.
A challenging and fulfilling role with a high level of autonomy and responsibility in managing recruitment for roles across the globe
A supportive and dynamic work environment, where your ideas and initiatives are valued.
A great onboarding program to make sure you have everything you need to grow in your role
Flexible remote working policy to accommodate a healthy work-life balance: up to 3 days per week + up to 6 fully remote weeks per year
Health insurance with Alan
Meal vouchers with Swile
A very pleasant office environment to learn and thrive in : bright offices in the center of Paris!
💪 Your profile!
4+ years of experience in Talent Acquisition, with a proven track record of successfully identifying and hiring top talent across various functions
You are perfectly fluent in French and English, and you have experience with international recruitment
You have excellent communication, interpersonal, and negotiation skills. Your People and listening skills allow you to create strong partnerships with your colleagues and great relationships with candidates
You have strong organisational abilities, with a high attention to detail
You possess a data-driven mindset with the ability to leverage recruitment technology and analytics
You're a fast learner, you're curious about understanding the business needs and priorities, and you have a desire to adapt to new concepts and tools
You are enthusiastic, ambitious, and self-motivated with a strong work ethic
Experience in Tech recruitment is a plus
---------------------
Learn more...
---------------------
Company values
Sustainability program
Fundraising announcement
Learn more about Convelio's plans following our fundraising announcement
from our founders
in 2022.
Equal Employment Opportunity employer
Convelio is proud to be an Equal Employment Opportunity employer. We are committed to equal opportunities based upon race, religion, colour, national origin, gender (including pregnancy, childbirth, or related medical conditions), sexual orientation, gender identify, gender expression, age, status as a protected veteran, status as an individual with a disability, or other applicable legally protected characteristics. We carefully hire the best talent we can find, which means actively seeking diversity of beliefs, backgrounds, education, and ways of thinking. We are passionate about building an inclusive culture where diversity is celebrated and leveraged to create better design and business decisions.