Customer Care Specialist - UK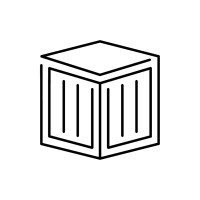 Convelio
Customer Service
Hounslow, UK
Posted on Wednesday, October 18, 2023
🎨 Who Are We?
Convelio is a licensed freight forwarding startup evolving at the intersection of Tech, Logistics and the Art World. The startup specialises in the global shipping of high-end goods: paintings, sculptures, basically any valuable or bulky merchandise.
We've developed our own proprietary algorithm to offer competitive real-time shipping quotes and an end-to-end logistics service to the art market. Our mission is to become a tech-driven company in a traditional industry, and therefore make the shipping of bulky and valuable items as easy as possible by providing an online and seamless experience.
We currently serve a wide range of customers from art galleries, antique dealers, auction houses, online platforms to interior designers.
With 130+ colleagues scattered across Paris & London and now New York as well, Convelio has a strong start-up & international culture. We thrive in solving complex logistics issues for our clients, enabling both sellers and buyers in the art market. We are backed by proven technology, prominent VC's, and boast a global network and the resources (€30 million Series B funding in March 2022) to seize the market opportunity
Are you interested in transforming a traditional industry upside down? Are you looking for the challenge of building something new and being part of an international & innovative start-up?
We are looking for a high-energy, results-driven, team-oriented Customer Specialist to join our rapidly-growing team Customer Care team to help us extend our success and keep our clients happy!
You will be the key point of contact for our customers and therefore manage their precious requests & expectations during shipments. A
s well as shipping artworks, we also ship design pieces, furniture and antiques
👍
What your team will look like
More than 200 people from all over the world to work with you. You will work inside the Operations Team and report to one of our Operations Team Leads.
✏️ What you'll do
Manage incoming customers requests, including quotes & use of our pricing algorithm.
Follow the customers shipments and proactively update them on latest evolutions
Develop your own customers relationships and guarantee Convelio's reactivity and level of service
Communicate with the different logistics teams (customer service, first mile, last mile, customs…) to fix together thousands of different issues every day
Suggest improvements in operational processes within the Operations team
Work with the tech team on our current and future (very!) sexy platforms and products
💪 Your profile
You've got some experience in Customer Service/Care and/or in a start-up environment
You are fluent in English, you have excellent written and verbal communication skills
You are positive, curious, self-motivated and hands-on
You are an excellent learner and have the desire to adapt to new concepts and technologies
You have a strong academic background
You have great analytical skills and are comfortable working with numbers (you'll need to be to handle quotes for our customers!)
You are detail-oriented, you have strong organizational skills and are disciplined in daily activity planning (ability to manage tightly, over time, a large quantity of information)
You are OK with multi-tasking and can synthesize multiple perspectives to get the most important thing done
You enjoy working in a challenging, fast-paced, target-driven and team-oriented environment
🌍 What we offer
25 days of paid leaves
3% for your private pension scheme, from Day 1
Health insurance, starting 3 months from your start date
Join a diverse team where support is our ethos and growth is our ambition.
Develop a strong bedrock of logistics and art market knowledge to leverage in your new role through Convelio's onboarding program.
Bond with teams over Convelio-sponsored virtual and physical initiatives: art history courses with accredited professors, remote or physical team building events, off-sites, and after work meet-ups...
📑 The Recruitment Process
First video call with Talent Acquisition Team
Video interview with Ana, Team Lead Customer Care and another team member
Case study followed by an interview with Jasmine, Head of Client Experience
Video interview with Joseph, General Manager UK
Reference check
---------------------
Learn more...
---------------------
Company values
Sustainability program
Fundraising announcement
Learn more about Convelio's plans following our fundraising announcement
from our founders
in 2022.
Equal Employment Opportunity employer
Convelio is proud to be an Equal Employment Opportunity employer. We are committed to equal opportunities based upon race, religion, colour, national origin, gender (including pregnancy, childbirth, or related medical conditions), sexual orientation, gender identify, gender expression, age, status as a protected veteran, status as an individual with a disability, or other applicable legally protected characteristics. We carefully hire the best talent we can find, which means actively seeking diversity of beliefs, backgrounds, education, and ways of thinking. We are passionate about building an inclusive culture where diversity is celebrated and leveraged to create better design and business decisions.