Pricing Analyst Intern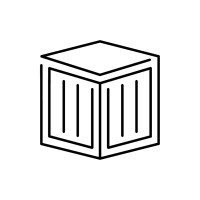 Convelio
IT
Paris, France
Posted on Saturday, August 5, 2023
🎨 Who Are We?
Convelio is a licensed freight forwarding startup evolving at the intersection of Tech, Logistics and the Art World. The startup specialises in the global shipping of high-end goods: paintings, sculptures, basically any valuable or bulky merchandise.
We've developed our own proprietary algorithm to offer competitive real-time shipping quotes and an end-to-end logistics service to the art market. Our mission is to become a tech-driven company in a traditional industry, and therefore make the shipping of bulky and valuable items as easy as possible by providing an online and seamless experience.
We currently serve a wide range of customers from art galleries, antique dealers, auction houses, online platforms to interior designers.
With 180+ colleagues scattered across Paris & London and now New York as well, Convelio has a strong start-up & international culture. We thrive in solving complex logistics issues for our clients, enabling both sellers and buyers in the art market. We are backed by proven technology, prominent VC's, and boast a global network and the resources (€30 million Series B funding in March 2022) to seize the market opportunity
🎩 Your Role
Based out of Paris, you will play a key part in implementing our pricing strategy, which is at the heart of Convelio's value proposition. Your role will start with acquiring a deep understanding of the logistics chains we operate and of our broader industry. Your tasks will be a mix of data-based analysis and cross-functional project execution. You will be working hand in hand with a Pricing analyst, your Pricing team lead and the local Operations team on a wide array of pricing topics.
This is a 6 months internship, start date as soon as possible
👍 What your team will look like
The full Convelio team is made of 200+ talented people from all over the world, most of them based in Paris, London and New York. You will be a key part of our Global Ops team, a growing team of 8 people designing and implementing a wide array of projects to ever improve how Convelio delivers on its value proposition.
The Pricing team is focused on balancing profitability and competitivity through 3 main endeavours:
- Maintaining and ever-increasing the accuracy of our current pricing models
- Supporting pricing automation and the expansion of our instant pricing algorithm, in close collaboration with our Tech and Product teams
-Designing and implementing the recurring pricing-related processes to support Convelio's growth
The broader Global Ops team also has a Supplier Performance and Acquisition (SP&A) branch, expanding and managing our network of logistical services suppliers
✏️ What you'll do
As an enabler for your job, you will be required to deep-dive into and continuously keep yourself up-to-date with how Operations are executed at Convelio in order to become a trusted go-to partner for all counterparts within Convelio
Your work will entail all-round and cross-functional collaboration with local Operations as well as Product and Tech teams:
you will be in close contact with our Operations teams at the local level to understand potential improvements and corrections on how pricing is designed and implemented
you will also participate in executing tech-enabled and product-related processes hand in hand with the relevant teams
You will be responsible for the maintenance and improvement of our current pricing models (40% of your time):
by acting as the Operations' team go-to counterpart for pricing model corrections and improvements
by supporting the identification, prioritization and delivery of analyses leading to pricing model enhancements
You will support our automation endeavour in the pricing area (40% of your time):
by structuring and delivering data-intensive analytical projects paving the way for the expansion of our instant pricing algorithm
by ensuring the seamless handover and testing of business-focused solutions to our Tech and Product teams
You will assist in implementing the recurring pricing processes and in sharing pricing knowledge in a structured way to support Convelio's growth (20% of your time)
🧑‍🎨Your profile
You are a last-year student at an engineering/business school or university with a focus on analytical topics
You have strong analytical skills, in particular:
you are highly proficient in Excel/Google Sheets
you have a proven ability to manipulate and analyze extensive numerical datasets
You are a synthetic mind with proven organizational skills
You are perfectly fluent in English
You have excellent communication skills, you are humble and you enjoy sharing and learning from others
You are enthusiastic, ambitious, self-motivated and hands-on with a strong work ethic
You enjoy working in a challenging fast-paced, target-driven and team-oriented environment
You are an excellent learner able to adapt quickly to new concepts and technologies
🌍 What we offer
Experience flexible work options with our remote-first approach.
Immerse yourself in the arts & culture capital of (enter: New York City, Paris, London) with our central office location.
Advance your career by learning new hard or soft skills with access to a yearly learning budget, on us.
Join a diverse team where support is our ethos and growth is our ambition.
Develop a strong bedrock of logistics and art market knowledge to leverage in your new role through Convelio's onboarding program.
Bond with teams over Convelio-sponsored virtual and physical initiatives: art history courses with accredited professors, remote or physical team building events, off-sites, and after work meet-ups...
Health insurance with Alan
Meal vouchers with Swile
Chair, screen and IT equipment provided if you are located outside of the Île-de-France region and working fully remotely with no access to an office (outside Covid-19 situation)
📑 The Recruitment Process
First phone call with our recruitment team
2. Case study (to be done in a few days at distance)
3. Video interview with Aurélien, our current Pricing team lead
-> Learn more about Convelio's plans following our latest fundraising announcement
from our founders
.
-> Convelio is proud to be an Equal Employment Opportunity employer. We are committed to equal opportunities based upon race, religion, colour, national origin, gender (including pregnancy, childbirth, or related medical conditions), sexual orientation, gender identify, gender expression, age, status as a protected veteran, status as an individual with a disability, or other applicable legally protected characteristics. We carefully hire the best talent we can find, which means actively seeking diversity of beliefs, backgrounds, education, and ways of thinking. We are passionate about building an inclusive culture where diversity is celebrated and leveraged to create better design and business decisions.