Senior IT Lead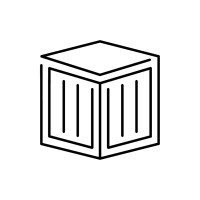 Convelio
IT
Paris, France
Posted on Thursday, July 27, 2023
🎨 Who Are We?
Convelio is a licensed freight forwarding startup evolving at the intersection of Tech, Logistics and the Art World. The startup specialises in the global shipping of high-end goods: paintings, sculptures, basically any valuable or bulky merchandise.
We've developed our own proprietary algorithm to offer competitive real-time shipping quotes and an end-to-end logistics service to the art market. Our mission is to become a tech-driven company in a traditional industry, and therefore make the shipping of bulky and valuable items as easy as possible by providing an online and seamless experience.
We currently serve a wide range of customers from art galleries, antique dealers, auction houses, online platforms to interior designers.
With 180+ colleagues scattered across Paris & London and now New York as well, Convelio has a strong start-up & international culture. We thrive in solving complex logistics issues for our clients, enabling both sellers and buyers in the art market. We are backed by proven technology, prominent VC's, and boast a global network and the resources (€30 million Series B funding in March 2022) to seize the market opportunity
👍
What your team will look like:
More than
180 people
from all over the world to work with you. You will work inside the Information Security Team and report directly to our CTO.
⚙️ Your Role
The Senior IT Support will be responsible for overseeing and managing all IT operations across our various office locations in Partis, London and New York. The role involves a mix of strategic tasks, such as planning and implementing comprehensive IT strategies, operational tasks, such as overseeing software systems and managing onboarding and offboarding processes for IT requirements, and hands-on IT tasks when needed.
They can be split into 3 main categories:
Ensure daily run of our IT operations
• IT Operations Management: Oversee and directly contribute to the company's IT infrastructure. Address problems and troubleshoot issues with our supported systems as needed. You work as a level 1 and 2 support in the short term but you will be able to delegate this to other IT team members once the team grows.
• Customer Support Processes: Develop and implement processes to resolve IT issues efficiently.
• Onboardings & Offboardings: Manage the onboarding and offboarding process for employees in terms of IT requirements, such as procuring laptops and managing software licenses.
• Software Systems Oversight: Oversee the use and functionality of operational software systems, such as Google Workspace, Slack, Github, Salesforce and Front. Ensure that these tools effectively serve the business's needs.
• System Security: Ensure all IT systems used are properly configured with secure practices.
Work on long-term projects to scale our IT support capacities up
• IT Strategy & Planning: Create and implement IT strategies that align with company objectives. Plan and manage the IT budget. Work on automation and policy side-projects that will scale your efficiency.
• Risk Assessment: Assess and manage risk within the IT department. Conduct regular system audits.
• Cross-Functional Collaboration: Collaborate with various departments and the product engineering team to fullfill their IT requirements. Act as a liaison between vendors and the organisation in collaboration with the Finance team.
• Compliance: Ensure all IT activities comply with laws and regulations.
Leadership and management
• Team & Suppliers Management: Manage our external service providers. On the long run, you may also have to coordinate IT staff (probably up to 2 people), including hiring, training, and evaluation as well.
⛏️ Our tools include...
LockSelf
Microsoft Office Suite
Google Suite
Notion
Slack
Sophos
JAMF
Front
Salesforce
Github
🧪 Preferred experience:
You have a Bachelor's degree in Computer Science, Information Technology, or a related field. Any qualification above this would be a plus. This implies that you have a very good understanding of IT operations, including but not limited to: cybersecurity, network management, and system audits.
You have a proven track record in IT management in several companies. Any past experience leading people and/or projects would be an extremely strong plus.
You are self-organised, proactive and autonomous, with good communication skills.
You must be fluent in English, any other language would be nice.
Proficiency in using Salesforce, Front, Google Workspace, Slack, and Github would be a plus as it is our current stack, but we can train you on it if needed.
🌍 What we offer:
Flexible work options with our hybrid remote approach for our employees in Ile-de-France and full remote for those located elsewhere.
Healthcare complement with Alan
Meal vouchers with Swile (6€/worked day, free of charges)
Immerse yourself in the arts & culture capital of Paris with our central office location.
Join a diverse team where support is our ethos and growth is our ambition.
Develop a strong bedrock of logistics and art market knowledge to leverage in your new role through Convelio's onboarding program.
Bond with teams over Convelio-sponsored virtual and physical initiatives: art history courses with accredited professors, remote or physical team building events, off-sites, and after work meet-ups...
-> Learn more about Convelio's plans following our latest fundraising announcement
from our founders
.
-> Convelio is proud to be an Equal Employment Opportunity employer. We are committed to equal opportunities based upon race, religion, colour, national origin, gender (including pregnancy, childbirth, or related medical conditions), sexual orientation, gender identify, gender expression, age, status as a protected veteran, status as an individual with a disability, or other applicable legally protected characteristics. We carefully hire the best talent we can find, which means actively seeking diversity of beliefs, backgrounds, education, and ways of thinking. We are passionate about building an inclusive culture where diversity is celebrated and leveraged to create better design and business decisions.