Operations Supervisor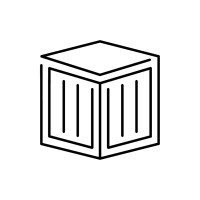 Convelio
People & HR, Operations
Heathrow, FL, USA
Posted on Thursday, March 2, 2023
🎨 Who Are We?
Convelio is a licensed freight forwarding startup evolving at the intersection of Tech, Logistics and the Art World. The startup specialises in the global shipping of high-end goods: paintings, sculptures, basically any valuable or bulky merchandise.
We've developed our own proprietary algorithm to offer competitive real-time shipping quotes and an end-to-end logistics service to the art market. Our mission is to become a tech-driven company in a traditional industry, and therefore make the shipping of bulky and valuable items as easy as possible by providing an online and seamless experience.
We currently serve a wide range of customers from art galleries, antique dealers, auction houses, online platforms to interior designers.
With 180+ colleagues scattered across Paris & London and now New York as well, Convelio has a strong start-up & international culture. We thrive in solving complex logistics issues for our clients, enabling both sellers and buyers in the art market. We are backed by proven technology, prominent VC's, and boast a global network and the resources (€30 million Series B funding in March 2022) to seize the market opportunity
🎩 Your Role
We are looking for a high energy, results-driven, team-oriented Operations Supervisor to join our rapidly growing Operations team to help us extend our success in the UK and keep our clients delighted! In this role, you will have the great challenge of managing customers' precious requests & expectations during shipments - from making quotes to keeping your customers updated about their shipments and answering all their questions.
Your job will be to make sure that your team is managing all requests efficiently, with high reactivity and according to Convelio's standards of excellence, to ensure customer satisfaction at all times - in a context of high growth & a large increase in the number of shipments.
👍 What your team will look like :
You will work inside the Operations Department of ~10 people, report to the UK Customer Care Team Lead and manage around 2-3 people in a Customer Care Squad that is currently focused on serving our Auction House portfolio of clients.
✏️ What you'll do
Manage incoming customer requests including shipping quotes.
Use our pricing algorithm and/or put together custom quotes by reaching out to suppliers.
Monitor customers' shipments and proactively update them on the latest developments.
Answer customers' questions by phone and email in line with Convelio's tone of voice guidelines.
Develop your own customer relationships - especially with our VIP clients - and guarantee customer satisfaction at all times.
Manage 2-3 people on a day-to-day basis: distribute workload, provide junior team members with assistance on difficult cases, serve as an escalation point, conduct regular 1:1 sessions with direct reports.
Design and improve client-specific processes and Standard Operating Procedures (SOPs) to maximise efficiency.
Work with the Customer Care Team Lead to improve Customer Care organisation, develop and monitor KPIs, create routines and processes to ensure Convelio's reactivity and excellent level of service
Work with our warehouse team to streamline processes and ensure a careful flow of information between the client and the collection & packing team
Communicate with different logistics teams (first mile, freight & customs) to fix any shipment-related issues
Work with the Product team on our current and future platforms and products (as required)
Work on local and global projects and initiatives (as required)
🧑‍🎨 Your profile
You have at least 5 years of experience in Logistics Operations in a client-facing role.
Experience working with large international auction houses or art galleries is a plus
You've managed or supervised a small team for a minimum of 2 years
You have excellent written and verbal communication skills as well as a good analytical sense (excel)
You are perfectly fluent in English, any other language is an advantage
You have strong organisational skills and are disciplined in daily activity planning (ability to manage a large quantity of information, ability to multi-task and to prioritise)
You are enthusiastic, ambitious, self-motivated and hands-on with a strong work ethic
You enjoy working in a challenging fast-paced, target-driven and team-oriented environment
You are an excellent learner and desire to adapt to new concepts and technologies
👍 Recruitment process
1st meeting with Talent Acquisition
Video meeting with the Customer Care Team Lead
Business case to take home
Onsite with the Head of UK & the Head of Clients Experience
References
🧑‍🎨 What we offer
25 days of paid leave per year, in addition to the 8 national bank holidays
3% for your private pension scheme, from Day 1
Health insurance, starting 3 months from your start date
Join a diverse team where support is our ethos and growth is our ambition.
Develop a strong bedrock of logistics and art market knowledge to leverage in your new role through Convelio's onboarding program.
Bond with teams over Convelio-sponsored virtual and physical initiatives: art history courses with accredited professors, remote or physical team building events, off-sites, and after work meet-ups...
-> Learn more about Convelio's plans following our latest fundraising announcement
from our founders
.
-> Convelio is proud to be an Equal Employment Opportunity employer. We are committed to equal opportunities based upon race, religion, colour, national origin, gender (including pregnancy, childbirth, or related medical conditions), sexual orientation, gender identify, gender expression, age, status as a protected veteran, status as an individual with a disability, or other applicable legally protected characteristics. We carefully hire the best talent we can find, which means actively seeking diversity of beliefs, backgrounds, education, and ways of thinking. We are passionate about building an inclusive culture where diversity is celebrated and leveraged to create better design and business decisions.