Spontaneous application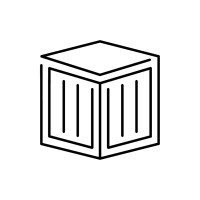 Convelio
France
Posted on Saturday, November 19, 2022
🎨 Who Are We?
Convelio is a licensed freight forwarding startup evolving at the intersection of Tech, Logistics and the Art World. The startup specialises in the global shipping of high-end goods: paintings, sculptures, basically any valuable or bulky merchandise.
We've developed our own proprietary algorithm to offer competitive real-time shipping quotes and an end-to-end logistics service to the art market. Our mission is to become a tech-driven company in a traditional industry, and therefore make the shipping of bulky and valuable items as easy as possible by providing an online and seamless experience.
We currently serve a wide range of customers from art galleries, antique dealers, auction houses, online platforms to interior designers.
With 180+ colleagues scattered across Paris & London and now New York as well, Convelio has a strong start-up & international culture. We thrive in solving complex logistics issues for our clients, enabling both sellers and buyers in the art market. We are backed by proven technology, prominent VC's, and boast a global network and the resources (€30 million Series B funding in March 2022) to seize the market opportunity
You can't see the perfect role for yourself but you're very motivated to join Convelio? We'd still love to hear from you !
🔍 Convelio is looking for autonomous people with an entrepreneurial mindset who constantly want to learn and improve themselves. As the team is growing, everyone gets a unique opportunity to grow with the company and find or create a place that fits one's personality and wants. At Convelio, there is a lot of room for innovation and sharing of ideas!
Please submit your spontaneous application here.
We will need you to add a Cover Letter explaining what skills you would bring to help the company grow, what kind of role you would be looking for and what motivates you to join Convelio. Try to be as specific as possible and think about which part of the business you might be best suited for.
Please also specify clearly in your CV or cover letter what your level of English & your potential other languages is.
We will check if a role comes up that could be a good fit, and we'll try to come back to you as soon as possible!
For us to be able to contact you in the future, you will need to tick the GDPR box at the bottom of the application form called "Yes, Convelio can contact me about future job opportunities for up to 2 years".
Please be sure to check our open jobs first to avoid missing any great opportunity 👍
-> Learn more about Convelio's plans following our latest fundraising announcement
from our founders
.
-> Convelio is proud to be an Equal Employment Opportunity employer. We are committed to equal opportunities based upon race, religion, colour, national origin, gender (including pregnancy, childbirth, or related medical conditions), sexual orientation, gender identify, gender expression, age, status as a protected veteran, status as an individual with a disability, or other applicable legally protected characteristics. We carefully hire the best talent we can find, which means actively seeking diversity of beliefs, backgrounds, education, and ways of thinking. We are passionate about building an inclusive culture where diversity is celebrated and leveraged to create better design and business decisions.