Solutions Engineer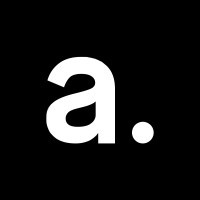 Artificial Labs
London, UK
Posted on Wednesday, November 8, 2023
We are looking for a skilled and personable Solutions Engineer to build strong client relationships in order to design, develop and implement technical solutions to meet individual client needs. The role combines industry knowledge and technical expertise with a deep understanding of the insurance / insurtech space.
This is a newly created role that will join an established team to meet the demands of growth, as part of the Engineering Team and reporting to the development Team Leads.
This opportunity would be a perfect next step for a Junior Developer / Technical Account Manager who wants to join a fast-paced, exciting and collaborative environment.
About Artificial
We're building technology for the next generation of insurers.
At Artificial, we're not just building software. We're reshaping the future of the insurance industry. Our mission is clear – to leverage the best of today's technology and automation, revolutionising how insurers and brokers operate. By removing the mundane and repetitive, we're paving the way for innovation, efficiency, and most importantly – human-centric solutions.
You'll be working with talented people, using the latest technology in an environment where learning is supported. As an outcomes-focused business, taking ownership is not only expected but embraced, meaning the opportunity to create meaningful change is within your power.
We recently secured £9.5M in Series A funding from our investors Force Over Mass, Mundi Ventures, MS&AD Ventures as well as all existing shareholders, and are looking forward to the next stage of fundraising. Join us, and take the chance to be a part of something that will change the landscape of insurance for generations.
As Solutions Engineer, you will be delivering insurance products, as specified to us by our partner underwriting firms. You will be:
Delivering and taking care of formal specifications of insurance products in various lines of business (marine, aviation, political violence, etc).
Using our domain-specific spreadsheet-like functional programming language called Brossa, which drives automation-assisted decision-making for underwriters.
Working to understand requirements, both informal and formal, and to make them a reality.
Implementing automated tests for these products.
Analysing prospective partners' and clients' business requirements to configure our platform to meet their needs.
Acting as a trusted partner with clients and Artificial's account managers to demonstrate and communicate the value of our products and tools.
Understanding complex client needs and co innovative solutions.
Collaborating with cross-functional teams to design technical solutions that align with the strategic goals of the client, and customising and configuring our technology to achieve this.
Possessing a deep understanding of our suite of products in order to provide top class technical guidance and recommendations.
Implementing and managing integrations.
Troubleshooting issues and providing technical support to the client throughout the implementation process.
About You
A deep understanding of the insurance / insurtech industry
Proven experience in a similar role, ideally with the insurance / insurtech industry
Strong interpersonal and communication skills
Comfortable working in a fast-changing start-up environment with all the ambiguities this presents: flexibility will be needed
Solution-driven and always looking at how processes can be improved
Excellent problem solving and analytical skills
Ability to work independently and collaboratively
We especially want to hear from you if you have:
Experience with Haskell, Elm, Clojure
Experience with TypeScript, SQL, Prolog, or advanced proficiency in Excel
Competitive base salary
Hybrid working with a minimum of 3 days per week at our calm London HQ in the City.
Generous holiday allowance of 28 days plus national holidays
Private Medical Health Insurance
Access to private mental health services including therapists
Company pension (statutory level provision)
Home office and equipment allowance, and a company Macbook
Learning allowance and encouragement to attend conferences / take exams
Team social events and company parties
Pizza at every All Hands
Milestone Birthday Bonus
The best coffee machine in London, handmade in Italy and imported just for us!
We're an equal opportunities employer, with a strong commitment to hiring from the rich diversity within our local communities. If you'd like to request a reasonable adjustment to the hiring process, please do let us know at any time and feel free to let us know your preferred pronouns. If you feel that you don't tick all the boxes of requirements, please do apply anyway - Artificial recognise the value of raw talent.